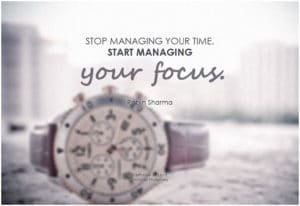 It doesn't take a lifelong businessman like Michael John Mally to know that businesses come and businesses go. In fact, every 1 in 100 businesses started fail within the first year. The majority of people would say with those facts, the time, energy and money invested into a business isn't worth it. However, those who are entrepreneurial minded read that stat as saying eventually one business will make it through if you stay persistent.
Michael J Mally, although a great business owner and wonderful business mentor, understood business principles and because he persisted over the many years and powered through his failures, using them as a learning experience rather than an excuse to quit, today he is one of the most sought after mentors for new business owners. The hard part is sticking to the decision once it is made and even more difficult than that is to stay focused.
"Focus is everything in a business because it is the driving force that builds momentum, which is also everything," said Michael Mally. Failure will come, but you must remember it is all a mental battle and there is nothing physical to it.